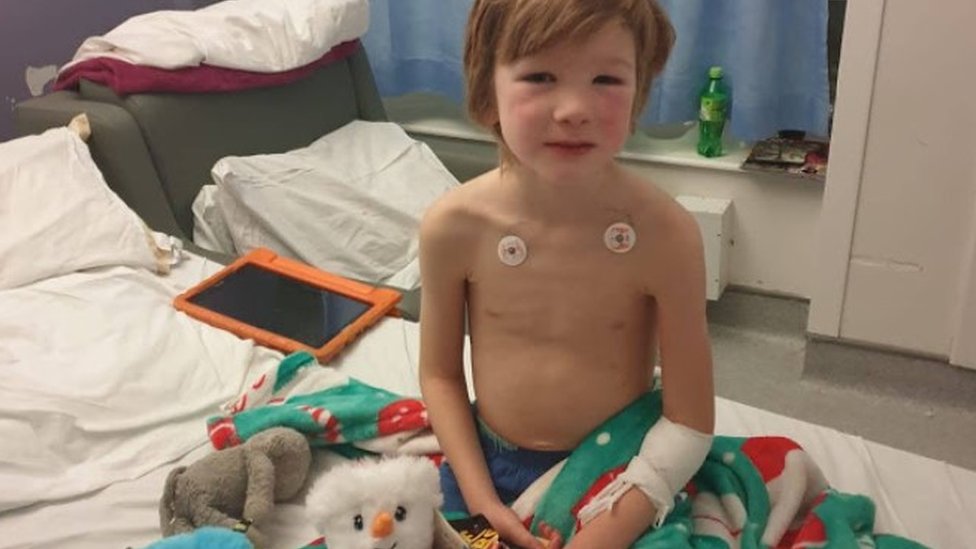 A seven-year-old boy lost his memory after falling seriously ill with a rare disease linked to Covid-19, his mum has said.
Logan Walsh was diagnosed with paediatric multi-system inflammatory syndrome (PIMS) six weeks after contracting coronavirus.
Mum Jessica, from Baildon, Bradford, said her son cannot recall Christmas and "looks blank" when asked about it.
Experts say the unusual condition does not badly affect most children.
Ms Walsh said Logan first fell ill with a temperature and vomiting in mid-December.
His condition deteriorated and he was admitted to hospital after he developed a rash and swelling on his face and body.
The youngster was transferred to Leeds General Infirmary, where a specialist told the family he had seen a number of PIMS cases since March.
After nine days, including a move to intensive care when he developed a heart murmur, Logan's condition improved and he was allowed home on 25 December.
Ms Walsh, 43, said there were some lingering issues, including "about eight or nine days of absolutely no memory whatsoever" and very little recollection of Christmas.
"When he came home obviously all the decorations were up and we had Christmas dinner but if you ask him about it he just looks blank," she said.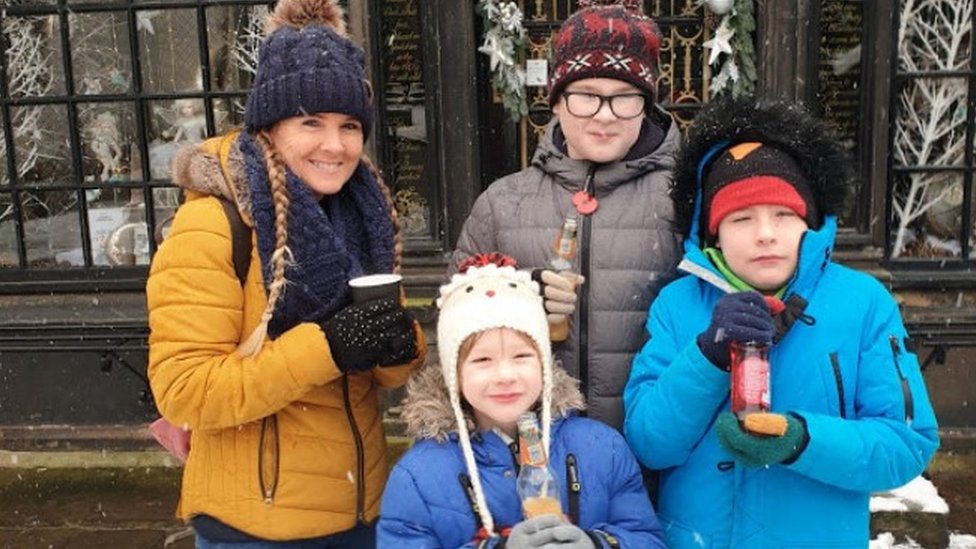 Logan has to have ongoing hospital checks but the family is hopeful he will make a full recovery.
"Before this he was full of energy," Ms Walsh said.
"He did gymnastics and would be flinging himself on the sofa doing backflips and now he gets out of breath climbing up the stairs.
"The doctors are obviously still learning about things so it's not like they can tell me how long his recovery will take.
"But we have been told that all the children he has seen with this syndrome, they are recovering well."
The organisation said PIMS seemed to be linked to Covid-19 "because most of the children either had the virus or tested positive for antibodies indicating they had been infected".

What is PIMS and what are the symptoms?
There's a very wide range of symptoms and children with PIMS can be affected very differently
Some children may have a rash
Some, but not all, may have abdominal symptoms such as stomach ache, diarrhoea or being sick
All the children diagnosed with PIMS had a high temperature for more than three days, although this can be a symptom in many other illnesses
Some symptoms can overlap with other rare conditions, such as Kawasaki disease and Toxic Shock Syndrome